You will never look at people quite the same way again.
-  Marshall Goldsmith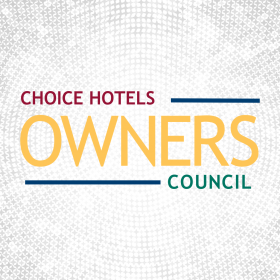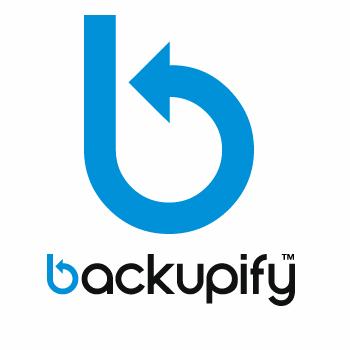 "We found the day they had planned for our leadership team to be well developed, created an atmosphere that allowed for out of the box thinking, and was structured enough to allow us to accomplish our goal of identifying our organizational opportunities.  I would recommend them to any entity looking for assistance in strategic planning."
Randy McVay
CEO – Ocala Health Systems
a HCA Hospital System
---
"The planning session we participated in went a long way towards bring back the "team spirit" our company needed.  The plan we came out of the meetings with brought in to focus the areas of importance where we needed to concentrate and utilize our resources.  The outside perspective greatly assisted us in developing our plan in a much more efficient and shorter time frame than we would have been able to do it on our own without their help."
James A. (Jim) Neff
Senior Vice President
The Crom Corporation
---
"Their focus on relevancy forced us to define what kind of organization we wanted to become. They also gave us the tools to make accountability and progress measurable. I highly recommend their talented team."
Joe Vorwerk
President
Paperless Technologies
---
"Through the efforts of strategic planning sessions and consulting, they provided CHW guidance and clarity during a very tenuous time in our business that has resulted in revenue growth and a return to profitability. Engaging their team is more like a partnership with a deep sense that the partners are truly dedicated to your organization and an extension of your team."
Robert Walpole
President
CHW, Inc.
---
"Our chamber hired them to develop an updated strategic plan. Since we hadn't used a third party facilitator for several years, we weren't sure what to expect, but after a few short conversations with Dave, we knew we had selected the right partners. The value that they offered was an easy sell to our board and the project management software alone was worth the cost. Our initial planning retreat was well-paced, energy driven and challenged staff and directors to actively participate in the session. I continue to receive accolades from my board for hiring them as our strategic planning partner."
Rebecca DeLorenzo
Executive Vice President
Flagler County Chamber of Commerce & Affiliates
---
"Our 2 sister companies recently merged for all the right reasons. Admittedly, we were struggling to get everyone on the same page during this transition. They brought a well organized collaborative process that identified our issues quickly and brought clarity to our collective goals. More than ever before, we are focused on the priorities that will ensure we remain a competitive industry leader."
Breck Weingart
CEO
CPPI
---
"They helped our business formulate a clear and coherent strategic plan that all of our partners could rally around."
Dr. Peter Polack
Managing Partner
Ocala Eye
---
"Harry touched on a lot of realistic scenarios that are occurring in the workplace. Superb seminar!"
Manager
El Dorado, Arkansas
---
"I like how Harry was able to have us look at what we are doing and how we could change for the better without feeling defensive. He made me think!"
Executive
Chicago, Illinois
---
"From the introductory meeting through the planning of our third Strategic Retreat I've know they were and remain the right and best choice of consultants to positively benefit our company and our staff. However, the benefit is not limited to the company it has and continues to grow me personally as well."
Rory Causseaux
CEO
Causseaux, Hewett, & Walpole, Inc.
---
"Just wanted to thank you for an eye opening session. It was a revelation about myself as well as my team. We will be much more effective because of it."
David Wolf
CEO
Benco Transportation, Inc.
HenneCo Freight & Logistics, Inc.
"We engaged Daniel Silvert to provide our MBA students with DISC training as part of the new student orientation process. Mr. Silvert's session provided each student with clarity about their own personal style and that of their team members. The results to date have been remarkable. Our teams have been more productive and able to resolve more challenges than we have experienced in the past. In addition, the students have learned to integrate their understanding of DISC styles when interacting with others in every setting. In surveys conducted at the end of the semester, the DISC material was mentioned approximately 25% of the time as one of the top 3-4 takeaways from the class."
Robert F. Radin, Ph.D.Senior Lecturer
Boston College
Carroll School of Management
---
"I can't thank you enough for sharing this training with our participants. When you gave this talk at the Tri-State event I knew that I wanted teams to experience it at Trane. Well, the feedback from our leadership team was overwhelmingly positive and they would like to expand this knowledge to other parts of the organization. Your presentation has left a strong impression here. Thank you!"
Theresa
Ingersoll Rand
---
"As a follow up to our leadership team building session I ordered your book for everyone. Thank you again for your insight as we really gained so much personally and professionally from your training."
Melinda
L'Oreal
---
"I just wanted to thank you again for such an amazing session yesterday. Without a doubt, it made a big impression on our group. Everyone has said that it will make a significant difference in how we work together."
Susanna
U.S. Office of Personnel Management
---
"For the past several years, Daniel Silvert's DISC assessment and workshop has been an important component of Drexel LeBow's executive MBA student orientations. Now that "Taking Flight!" has been published, the book is an important take-away to reinforce lessons learned in the workshop for our students. I highly recommend Taking Flight! as an effective tool for enabling students to get the most out of themselves and their project teams."
Charlotta Thunander
Associate Director
Executive MBA Program
LeBow College of Business
---
"Dan Silvert did a tremendous job with the DISC seminar! He was entertaining and informative. It is always a good sign when your audience wants more at the end. We have received many compliments from our client base on the program. Thanks again for a job well done!"
Bill Emerson
President Emerson Group
---
"Thank you again for the excellent work you did for us on last week's leadership session. Attached is the summary feedback. Your overall approval rating was 96%…wow, that is an outstanding score. Thank you again for your dedication and enthusiasm."
Anne
Energy conglomerate
---
"I am pleased to inform you that your DISC presentation was the highest rated session ever in NHIA conference history. I am very appreciative of your time and knew your talents would be well received. Thank you for a wonderful presentation."
Kelly
Home Solutions
---
"I have worked with Daniel Silvert for many years across a number of industries, all in fast growth mode. His methodologies, insights and guidance have been instrumental to my teams, acceleration of business growth, and culture."
John Criswell, CEO
Pulse 8
---
"Daniel Silvert has conducted a full range of team dynamics consulting and training for Situs. His DISC training, attended by every Situs executive and employee around the country and abroad, has had a clear and positive impact upon Situs culture. Daniel's executive coaching has been very well recieved by Situs leaders and managers who often cite Daniel's approach as an asset to their professional growth."
Angela Hitzman
Chief Human Resource Officer
Situs
---
"The planning session we participated in went a long way towards bring back the "team spirit" our company needed. Dave's outside perspective greatly assisted us in developing our plan in a much more efficient and shorter time frame than we would have been able to do it on our own without their help."
James A. (Jim) Neff
Senior Vice President
The Crom Corporation